Welcome to our newly-launched website!  For our first post, we'd like to share a brief history of Trust Company of the South.
First, we would like to thank our loyal clients and dedicated team that have contributed to our success over the past twenty-five years!
In 1992, our first generation founders pictured below, Maurice and Ernest Koury, and J. Harold Smith, along with an investor group of high net worth families from Burlington, NC purchased the charter for Trust Company.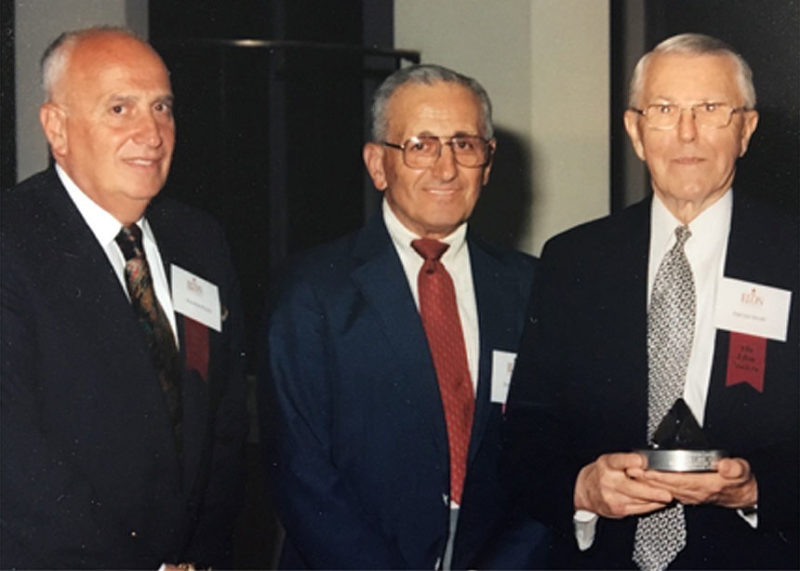 The original charter dated back to 1981, making it the first independent trust company organized in our state.  Mr. Smith and the Kourys, all successful textile entrepreneurs, believed a boutique firm dedicated to building lasting relationships that placed its clients' interests first could thrive amid the consolidation taking place in the commercial bank trust departments, now commonly referred to as Private Wealth.  These gentlemen, known for their integrity, tireless work ethic and prudent financial stewardship, served as the perfect role models for our firm, a corporate fiduciary.
Over the following twenty-five years, Trust Company has held true to that original vision and those values, delivering comprehensive planning solutions for our clients that provide peace of mind about their financial futures.
Our clients are often multi-generational families who prefer to work with an independent, entrepreneurial firm.  Many have started and continue to operate a family business.  Other clients we serve include corporate executives or nonprofit entities.
Our advisors are decision makers and owners of the firm – partners whose professional conduct is held to the fiduciary standard.  As an independent firm, our interests are 100% aligned with our clients'.
Today, our firm works with clients across the state and southeast from our three offices in Greensboro, Raleigh and Charlotte.
We thank you for your interest in our company, and hope you'll enjoy browsing our site.
Bill serves as President and Chief Executive Officer of the firm as well as Chairman of the Board. Based in the Greensboro office, he oversees client relationships, assists in new business development efforts, and works directly with many of Trust Company's not-for-profit clients. A CERTIFIED FINANCIAL PLANNER™ professional, he has over twenty-five years' experience in the financial services and wealth management industry.