At Trust Company of the South
We Work for You
---
We help clients simplify their lives by finding solutions to complex problems.
How We Help
In our initial meeting, we will listen to you, identify your core needs and concerns, and determine how Trust Company might address those concerns. In subsequent meetings we will provide observations and recommendations, and work with you to develop and implement a financial plan.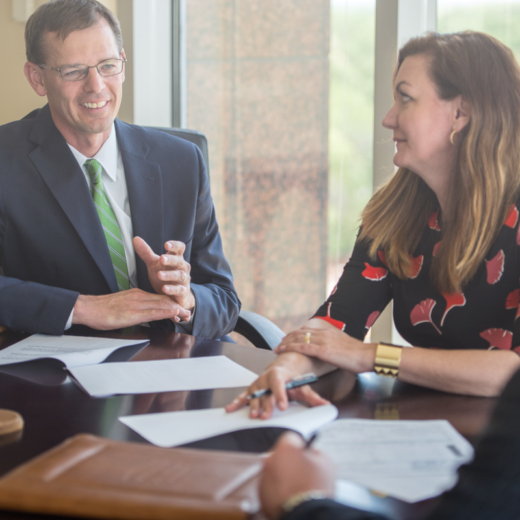 Our Services
We offer a wide range of specialized services for individuals, families and institutions.
---
Fiduciary Services
As a trust company, we are uniquely positioned to serve as trustee, overseeing asset management and investing, accounting and reporting, as well as effecting distributions and beneficiary communications. We can also serve as executor, providing probate administration, tax filings, asset valuations, management and distribution of estate assets, payment of estate debts, expenses and taxes, sale of estate assets and post-mortem planning.
Asset Management
Our comprehensive approach to wealth management includes the following aspects of asset management:
Development of an investment objective
Asset allocation planning and selection of investment managers and vehicles
Seamless management and oversight of assets held by Trust Company and third parties
Timely reporting of holdings in total and by account by asset class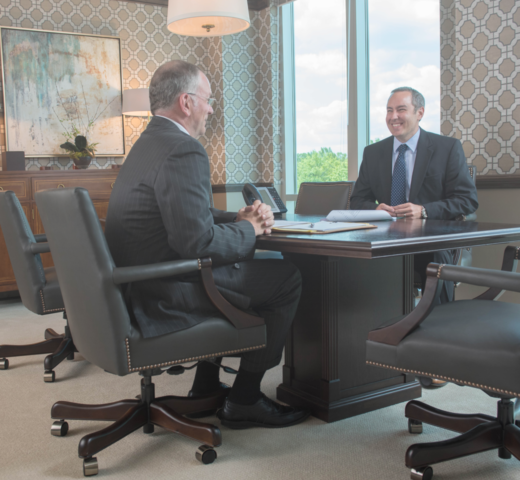 Financial Planning
We work with you to develop a financial plan that changes as your life changes and incorporates the following:
Estate plan review illustrations, recommendations, summaries, monitoring and development of strategies
Business planning
Budgeting and cash flow planning
Income tax planning
Insurance planning and risk management
Charitable planning
Communicating with and educating families on managing their wealth
Family Office
The phrase "family office" refers to a team of advisors who manage and oversee the financial and personal needs of a single, high net worth family; these individuals are usually employees of the family. Trust Company of the South can serve in this capacity for your family, providing all the services typically associated with a single family office, such as investment advice, budgeting, insurance management, charitable planning, wealth transfer and estate and income tax planning services.
Foundations and Endowments
We provide customized solutions to support your organization's mission:
Develop and maintain an investment policy statement appropriate for your goals and objectives
Establish a spending policy that promotes intergenerational equity
Counsel your board on statutory administrative and governance guidelines
Provide peer comparison key metrics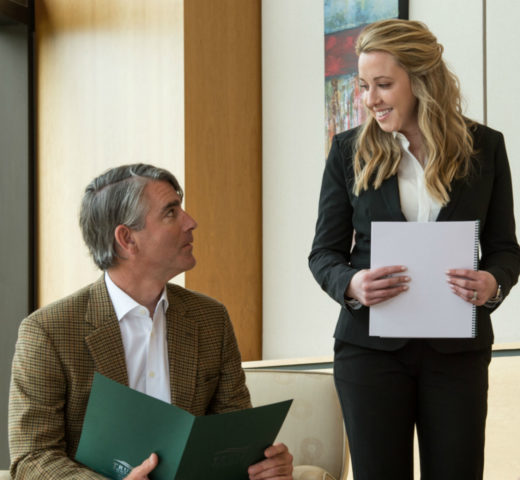 Investment Approach
Our investment approach is built on fundamental concepts from the best ideas developed over the last fifty years in the field of academic finance.
Markets are highly efficient.
As a result, attempts to consistently identify and take advantage of "mispriced" securities are often futile, especially after considering costs.
Risk and reward are related.
We believe in pursuing risk that is rewarded over the long-term and avoiding risks that often go unrewarded.
Stay disciplined.
Often the biggest investing mistakes come from an emotional reaction to moving markets.
Minimize costs and taxes.
Costs and tax efficient management are two of the few things that you can control when investing.  We are a firm believer that the less you pay, the more you keep.
Diversify
Diversification within and across multiple asset classes is key and allows for potentially lower volatility and higher expected returns.
---
Traditional portfolio management strategies, such as active management, attempt to identify mispricing in securities on a consistent basis, often relying on forecasting techniques to pick securities and/or time markets.  The resulting increased turnover generates higher fees, trading costs and tax consequences.
On the other hand, index management allows commercial indices to define strategy.  This tethering to a commercial benchmark reduces flexibility, and accepts lower returns and increased trading costs in favor of tracking.
Trust Company's evidence-based approach captures specific dimensions of higher expected returns identified by academic research, minimizes transaction costs and seeks to enhance returns through opportunistic trading and portfolio design.
---
Alternative Investing
We also offer Alternative Investments, which provide low correlations with traditional asset returns and add diversification benefits, such as higher potential returns and lower volatility, to a portfolio. We welcome you to talk with our Chief Investment Officer or one of our Wealth Advisors for further details.